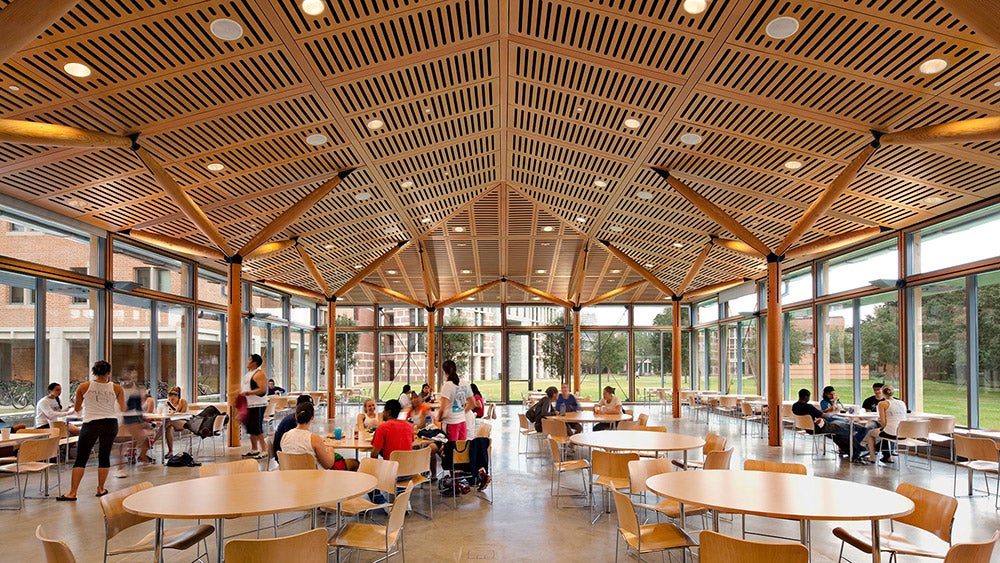 One of the unique features of Rice is its residential colleges. Before matriculating, each of the university's 3,708 undergraduates becomes a member of one of 11 residential colleges, which have their own dining halls, public rooms and dorms on campus; most of the first-year students and about 78 percent of all undergraduates reside at their associated colleges.
Because each student is randomly assigned to one of the colleges, and maintains membership in the same college throughout the undergraduate years, the colleges are enriched by the diversity of their students' backgrounds, academic interests and experiences, talents and goals.
A faculty magister, who is assigned to each college and lives in an adjacent house, helps cultivate a variety of cultural and intellectual interests among the students, as well as supporting an effective system of self-government. Other faculty, staff or members of the community serve as associates to individual colleges.
The experience of college residence is indispensable to conveying the rich flavor of academic life at Rice, allowing students to combine their usual studies with an array of social events, intramural sports, student plays, lecture series, innovative college-designed courses and an active role in student government.