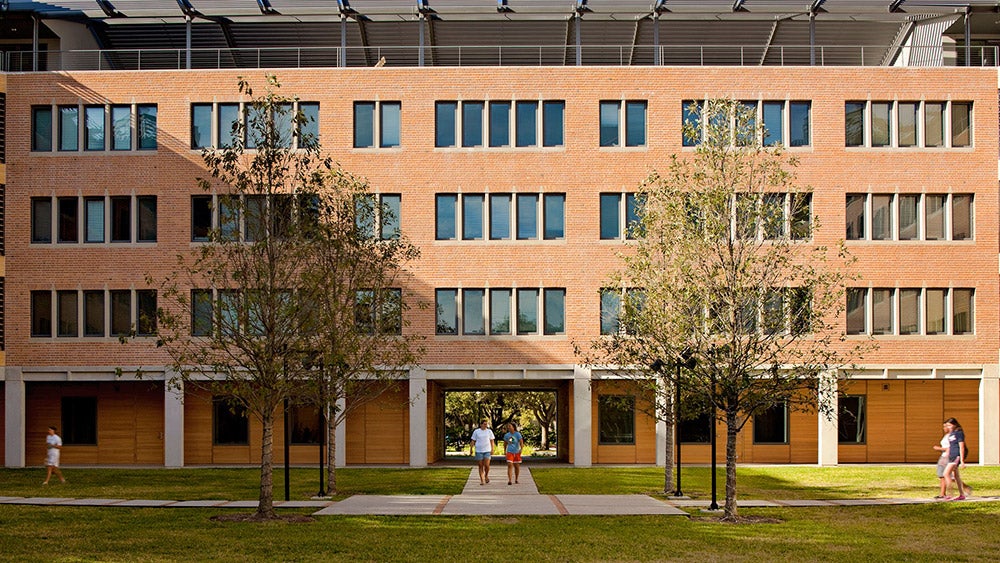 Undergraduate Housing at Rice is a unique blend of historic and modern architecture
Undergraduate life at Rice University is designed to revolve under the residential college system. The residential college system is divided into 11 different colleges and which are self-governed aspects of the university. At Rice, in founding order, the 11 colleges are Baker College, Will Rice College, Hanszen College, Wiess College, Jones College, Brown College, Lovett College, Sid Richardson College, Martel College, McMurtry College, and Duncan College.
Notable architects who helped design the colleges throughout the years are Michael Graves, Hopkins Architects, and Machado Silvetti.